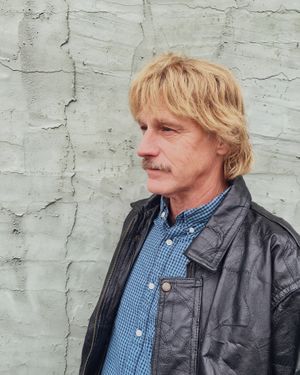 RICHARD BENNETT: GUITAR AND VOCALS
Richard Bennett is a singer/songwriter and flatpicking guitarist who has made noted contributions to bluegrass and acoustic music. Coming from an East Tennessee musical family, Richard started playing guitar at the age of seven, and by 15 he was playing guitar for former Flatt & Scruggs fiddler Benny Sims. 1983 brought Richard's first recording session in Nashville with Vassar Clements, Mark Schatz and Randy Howard. The same year he landed a job at Dollywood, a stint he would revisit throughout his career. Richard left a powerful mark on bluegrass music in the 1990s as lead vocalist and guitarist for J.D. Crowe & The New South and contributed to the Grammy nominated "Flashback" CD. Richard then appeared on three albums with Jimmy Gaudreau and Mike Auldridge, and toured as Auldridge/Bennett/Gaudreau. Richard also released three solo CDs between 1997-2002 on Rebel Records and continued to tour in support of the new releases. In 2004, Richard joined Bobby Osborne & the Bluegrass Express and made several appearances on the Grand Ole Opry. In 2012 Richard Bennett released "Last Train From Poor Valley" on Lonesome Day Records, which garnered airplay on Bluegrass, Folk and Americana Radio. Today, you can find Richard Bennett on the road promoting the new CD "In The Wind Somewhere", performing in a duo collaboration with Wyatt Rice, and as a trio with Tina Fields on bass, crossing the music genres and venues of Bluegrass, folk and Americana. The last few years Bennett has been focusing on song writing and collaborating with new song writers and and has released some extremely well received solo projects. At this time, he is working on the new Flashback CD, as well as an upcoming solo release.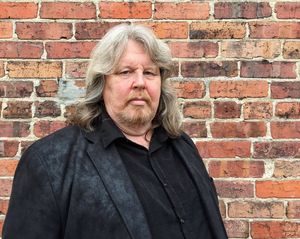 CURT CHAPMAN: BASS
Curt Chapman was born in Lancaster, Ohio, raised in Nashville, Tennessee, and moved to Richmond, Kentucky in 1973, making Richmond his permanent home base. Curt began playing bass when he was 12 years old and managed his first real job from Cousin Wilbur Westbrook, who was a well-known, country comedian on the Grand Ole Opry. Cousin Wilbur hired Curt, his brother and sisters to play on the road at air force bases and NCO clubs on the eastern seaboard. Curt's diverse interest in music spans many genres, including playing in rock and roll, blues and country bands, touring with Country chart favorite, Josh Logan and bluegrass band Southern Blend, prior to settling into bluegrass. In 1987, began a 13-year stint as bassist for the legendary banjo player, J. D Crowe and The New South.  Highlights include two recordings consisting of the Grammy nominated Flashback and the highly acclaimed Come On Down to My World.In 2000 Curt, along with other New South alums, Robert Hale, Phil Leadbetter, Darrell Webb and banjo veteran Barry Crabtree started a new band, Wildfire, recording 4 CD's and toured the US, Canada and Europe.
DON RIGSBY: MANDOLIN / FIDDLE / LEAD AND TENOR VOCALS
From remote Isonville, KY, to an international following in Bluegrass music, Don Rigsby has remained true to his mountain roots and made his own marks as a powerful tenor and distinctive mandolin player. Born February 18, 1968, Don Rigsby grew up listening to early Ralph Stanley records and to the high lonesome sounds of his cousin Ricky Skaggs, learning from those who went before him and then adding his own personal touches. Also influenced by the late Keith Whitley, another Elliott County native, Don comes from a family and community of traditional musicians.He has sung since he can remember, started playing guitar at age 12, added the mandolin and fiddle, and plays dulcimer. For his sixth birthday, Don was taken to the Paramount Arts Center in nearby Ashland, KY, to hear his hero Ralph Stanley perform "Little Maggie" and got an unforgettable bonus when Keith Whitley came out to the audience, hoisted young Don onto his shoulders, and carried him backstage to meet Ralph for the first time. Don worked his way through Morehead State University playing music with Charlie Sizemore, emerged onto the national scene as a member of The Bluegrass Cardinals, played with JD Crowe and The New South, and was a member of the award-winning Lonesome River Band. The two-time Grammy nominee and two-time SPBGMA Traditional Male Vocalist of the Year shared two IBMA Awards while performing with Longview and sang on a Grammy-winning album by rocker John Fogerty.Rigsby has released five solo albums. His first, "A Vision," won the Association of Independent Music's "Gospel Album of the Year" award and was nominated for an IBMA Award. He received the 1999 Bluegrass Now Magazine Fans' Choice Award for Vocal Tenor of the Year and the 2001 Governor's Kentucky Star Award. "Empty Old Mailbox," the title track from his third album won the 2001 Song of the Year Award from SPBGMA.  This project was followed up with "The Midnight Call", "Hillbilly Heartache", and "The Voice Of God".  In 2005, Rigsby was awarded two IBMA awards for his role as producer of the Larry Sparks project "40" for Recorded Event of the Year and Album of the Year. In 2006, Rigsby and company received another award for Recorded Event of the Year for participating in the "Celebration of Life" project for Saint Jude's. He continues to be a sought after producer, Session Musician and Singer. He has recorded two albums with Dudley Connell, and continues to record with Midnight Call and Longview. His next solo release is slated for release in August of 2013.It is a tribute to his hero Ralph Stanley. The title is "Doctor's Orders"and features special guests Larry Sparks, Charlie Sizemore, Ricky Skaggs and Doctor Ralph himself!In 2001, Rigsby became the first full-time director of Morehead State University's Kentucky Center for Traditional Music. Through his role at MSU, Don taught vocal harmony classes for the Traditional Music minor, and coordinated classes, workshops, concerts, and school tours by new and old stars of traditional music. He continues to provide instruction both privately and in various camps across the U.S. and even abroad. He recently released his first mandolin instructional video as well. Don has a rich heritage and lifelong experience in traditional music and continues to propel it into the next generation through his love and dedication to preserving the sounds of old.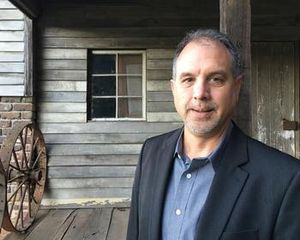 STUART WYRICK: BANJO / BARITONE VOCALS
Stuart Wyrick, draws his talent from the hills of Union County in East Tennessee where many legendary artists have emerged including Roy Acuff, Chet Atkins, Carl Smith and Lois Johnson. Stuart began his musical career at the tender age of 8 in a small rural community nestled in Luttrell, Tennessee called Tater Valley.
Stuart is no stranger to Bluegrass music. Over the past few decades he has toured with Bluegrass Gospel Group New Road, Brand New Strings and the Dale Ann Bradley Band. While a member of the popular Bluegrass group Brand New Strings, the group won the SPBGMA International Band contest award in 2009. The group caught the attention of Rural Rhythm Records President, Mr. Sam Passamano, leading way to two national cd recordings. On the Stay Tuned project by Brand New Strings, Stuart's orignal song "That's You" went to #5 on the Bluegrass Today music charts in 2012. Rural Rhythm Records will be releasing Stuart's new solo cd on August 5, 2016. The cd includes many prominent Bluegrass vocalists and musicians.